We Don't Steam Carpet! We Clean Carpet!
Eco Friendly
Low Moisture
No Leftover Residue
Owner Operated
If you are looking for carpet cleaning near you, look no further than Green Carpet Clean. We provide you with the best carpet cleaner in Olmstead County, and we use safe cleaning solutions to give you the professional carpet cleaning services you deserve. Learn more about our residential and commercial carpet cleaning services below, and give us a call to schedule an appointment with our team.
Residential Carpet Prices Above. Commercial and Apartment Carpet Pricing By Bid
Carpet Cleaning Rochester MN & Nearby Areas
At Green Carpet Clean, it has been our pleasure to serve homeowners and business owners in the local area. We understand that your carpets can receive a tremendous amount of wear and tear over time, and we are here to restore them to their original, beautiful, fresh appearance. Maybe there are stains that won't come out, or perhaps your carpet pile looks a bit faded. Our cleaning solutions can help your carpets look as good as new.
Some of the Services That We Offer Include:

Pet Odor and Stain Removal
We know that you love your pets, but you probably don't want to smell them throughout the house. Our professional services can handle pet odor and stain removal needs.

Tile & Grout Cleaning
If you have beautiful tile floors, you need to take care of them. We offer comprehensive tile and grout cleaning services.
Upholstery Cleaning
We know that you want your furniture to look as good as new, and we offer upholstery cleaning as a part of our residential and commercial cleaning services.
Leather Cleaning
You need to take care of your leather surfaces, and we can help you with that. Let us restore and protect your leather.

If you have questions about the services we offer, reach out to us today to speak to our team.
Green Carpet Cleaning Services
One of the reasons why we have become one of the most trusted carpet cleaning services in the local area is our dedication to green products. We only use eco friendly carpet cleaning solutions, and our cleaning techniques leave no residue behind.
With our safe cleaning solutions, we can get rid of tough spots and stains without harming your property, pets, or the environment. We encourage you to reach out to us to learn more about our cleaning services, and give us a call to schedule an appointment.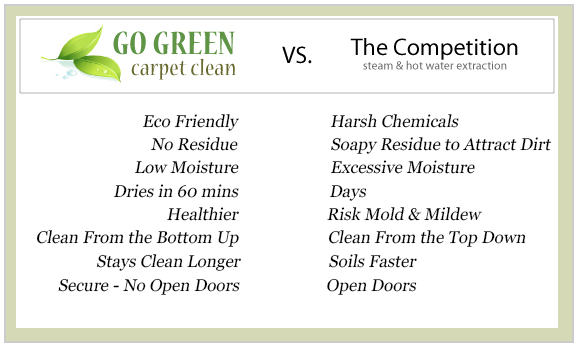 Over 20 Years of Experience Serving Rochester
For more than two decades, we have been dedicated to the Rochester, MN area. We have loved catching shows at the Chateau Theatre, and we have fallen in love with the history of the area, including the Avalon Music Building. We even trust our medical care to the esteemed Mayo Clinic. We consider Rochester to be our home, and that is why we are dedicated to the needs of our customers and clients in the local area.
Frequently Asked Questions About Our Carpet Cleaning
Some of the most common questions people ask about our carpet cleaning services include:
Is a professional carpet clean worth it?
Yes. We understand that you work hard to take care of your carpets, but there are some issues that are better addressed by professionals. If you invest in professional carpet cleaning, you can extend the lifespan of your carpets and prevent future problems.
How do I get rid of pet smell in my house?
You can bathe your dog regularly to prevent odors from building up, and you might want to try a vinegar solution to remove stains. If that is not enough, reach out to our professional team for help removing pet stains and odors.
Contact Green Carpet Clean for the Best Carpet Cleaner in Olmsted County
At Green Carpet Clean, we are known for our timely service and fair prices. Our low moisture cleaning techniques can help you restore your carpet while protecting the environment. Contact us today to schedule an appointment.